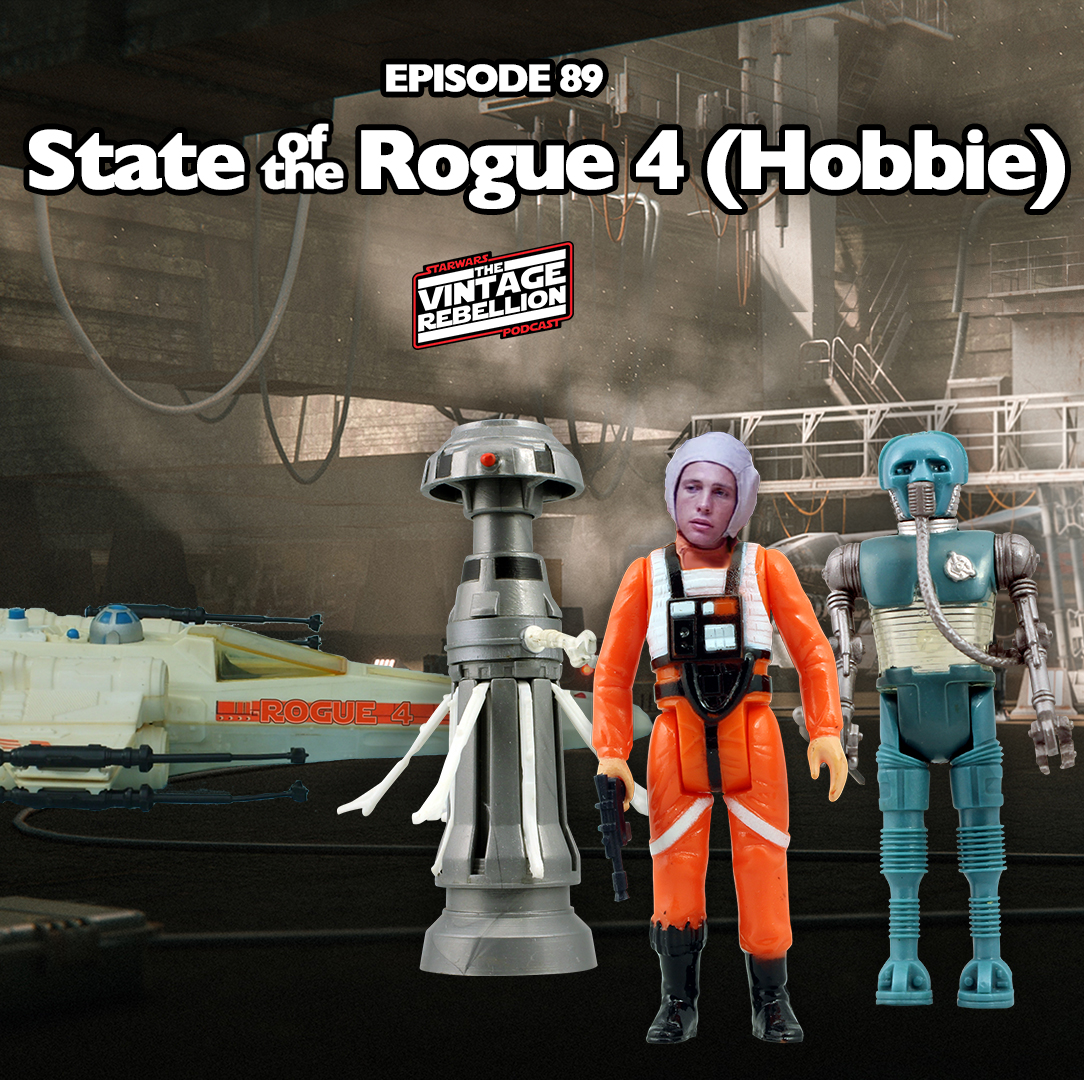 The boys open with a brief retrospective on the trailer of The Book of Boba Fett. With a plethora of vintage morsels, was it enough to entice or repel?
The Action Figure face-off features two of our favourite furry friends. No, not Jason Smith and Andy Preston, but Logray and Romba. But can the more passionate defences for the AT-AT Commander and Yoda send those fuzzballs packing. Who wins? Only Richard can decide. 
Following a Squid game inspired quiz from Jason Smith, Rebel Briefings with Richard Hutchinson is jam packed with stories. Ranging from the latest baggie drama, prices, Star Wars online content, through to a tribute to recently deceased Gerald Home. But kicking the section off, Andrew 'Spoons' Norton catches up with Darren Chucas to talk the Biking Scout. Did Spoons really see a member of the Empire's woodland forces cycling along the Mumbles Road? Darren explains all, and how he is cycling ten circuits of the Death Star in support of the Teenage Cancer Trust.
https://www.justgiving.com/fundraising/thebikingscout
Replacing an interview this month, the team decided to sit down, choose a smoothly warming beverage and talk about the State of the Hobby:- Where we are, where we want to be and where we might end up.  A much warranted visit to Jared Cope's Star Wars tracker gives us a look at the value of putting together a loose collection in 2021 and a look back at price fluctuations from 2013 to present day. Its a belter. 
Time is very much the essence in the Licensee section where Bradley Time watches, clocks and the odd ruler get the once over from the team. 
Its a blistering bumper chunkster of Vintage Star Wars Collecting.