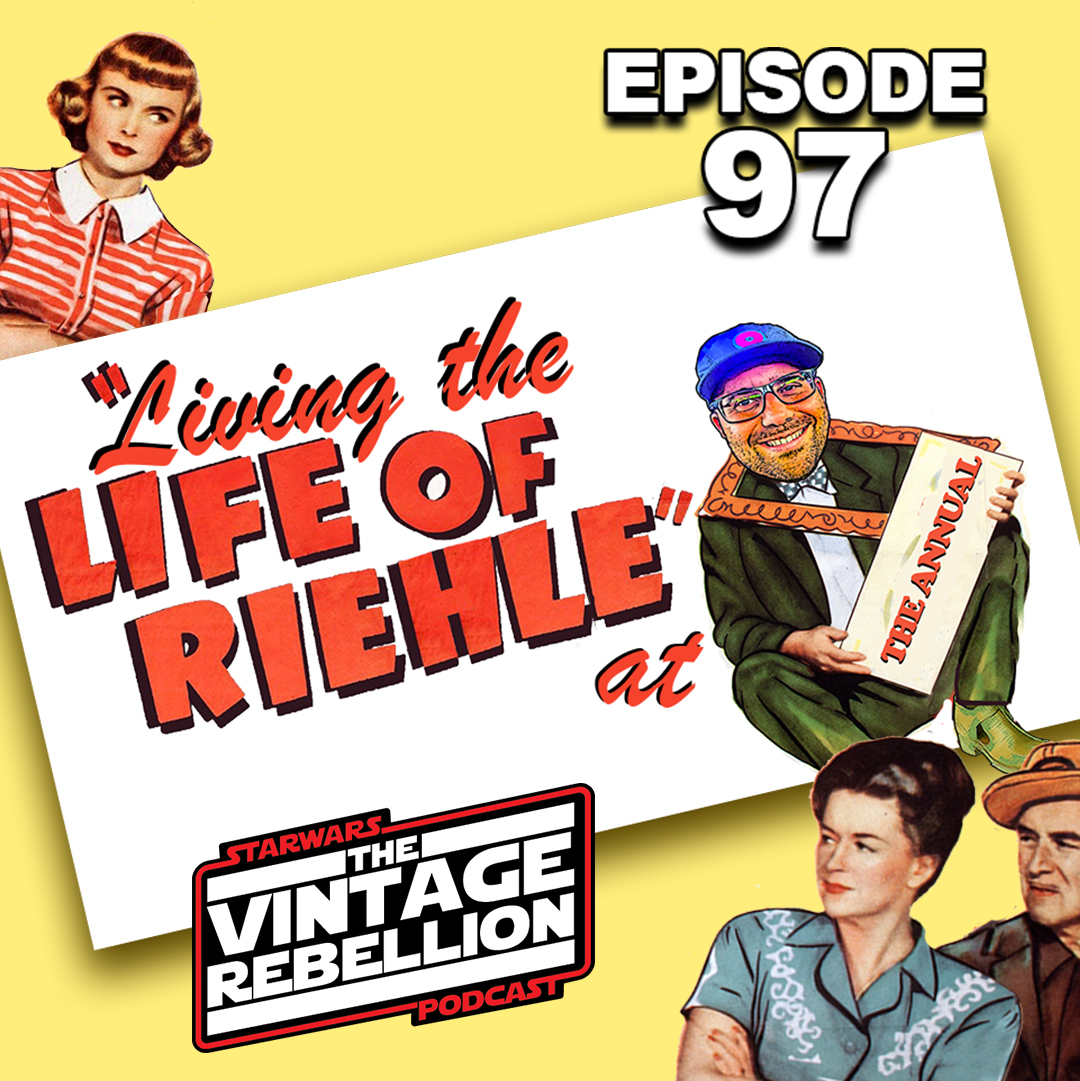 What day is it? Its Admiral Ackbar's birthday of course. Pete puts the case forward for when to celebrate our vintage Mon Calamari Admiral's official launch day, then use as an excuse for a party. Bring your fish fingers, crab sticks and Surströmming, if that way inclined.  
The main interview catches up with Chris Riehle to talk all things The Annual,  collecting, focuses and ceramics.. 
In the Action figure face off, its as competitive as ever as; Preston bigs up Richard's favourite malfunctioning portable bin R5-D4, Spoons doffs his helmet off to Luke in Stormtrooper disguise whilst Jason defends Walrusman and his many death sentences, bringing up a sizeable rear its Pete with the Tie Fighter Pilot. 
Andy 'Spoons' Norton returns us to the supermarkets with a sweep of all things price related in this months epic quiz, its an eye opener for sure. And you can play along at home. 
Rebel briefings with Richard Hutchinson focuses in on: more grading high drama, is the No deal format on facebook becoming a little too tested these days, will the truth come out with regards to the Han Solo blaster auction and many more amazing stories.
Licencee section sees Pete and Andy talk Craftmaster, reminiscing about the hosts craft achievements back in the day. Will Richard reveal himself as the craftiest member of the podcast team.
And many many more hours of vintage stuff. Its another full box of Mr Kiplings fancies for all the family.