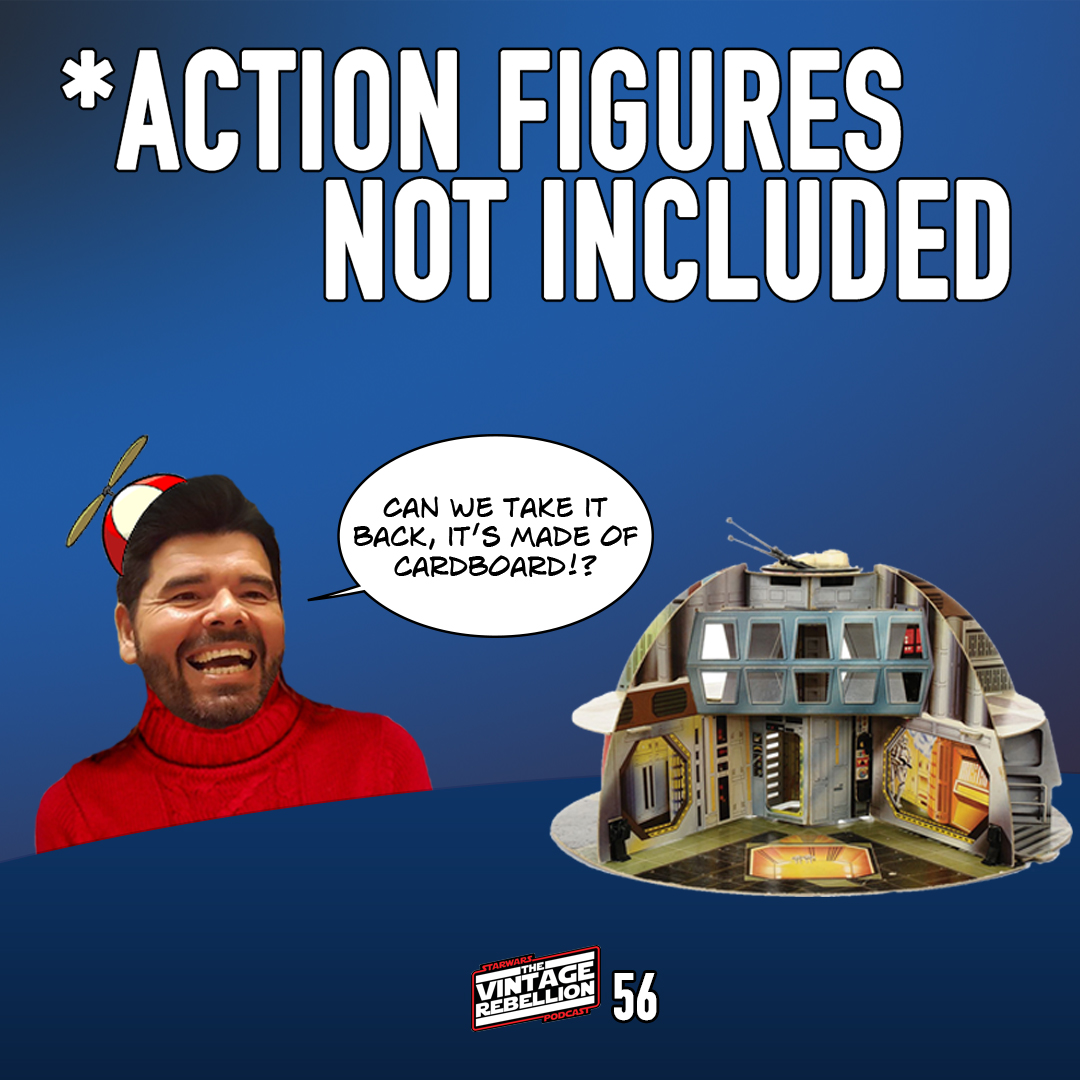 The first show of 2019 arrives with all four of the crew present, delivering a packed show.
Darren Mcaleese joins Stuart and Richard for the main interview this month, the larger than life character discusses a host of topics from events and the community to Trilogo Madines and modern with some wonderful tales in between.
During Rebel Briefings we look at a host of topics and items that the team have been tagged in over the last few months but sadly couldn't have fitted into earlier shows before we discuss the Bib Fortuna blog on SWCA and Toploading bubble protectors.
Newest Acquisitions is full of guests as Evan Hoyt Wasserstrom chats about his Huffy Speeder Bike, Andrew Norton drops by to tell us about his ROTJ T-Shirt he found at a toy fair and Steve Savory tells us how he has completed a MOC run in which the final piece he has been looking for for 3 years!  Alongside this we look at a 12 back with 32 back sticker, a graded Luke X-Wing Pilot MOC, Canadian Colour and Shapes on Cassette, whilst looking at Carl Dennis's top work on Yavin.  As well as all this the team finish with a look at the Rancor monster, Richard proves what a mad man he is as he states it's the worst of all the creatures and the Vintage Alliance drop by to blow us away with more information on the caged beast than we could have hoped for.
Pete continues the Rancor loving by going further into other lines, in particular a Vintage Bootleg Soft Vinyl Model Kit is the pick of the bunch.
On top of all this we have the usual quizzes, a Celebration update, as well as discussing bubbles that get damaged in transit and where the liability lies.
All this plus much more on The Vintage Rebellion.
Enjoy the show!!!